When it rains or you have a spill make sure the wet floor signs don't give your lobby, reception area or restrooms that cheap motel look.
Custom wet floor signs from Custom Signs Today will enhance the upscale image your tenants, clients, or guests expect by incorporating your logo, graphics or special text into a sleek design.
These upscale wet floor signs are made of tough, impact resistant, 6mm thick ABS plastic to withstand the rigors of everyday use.
To find out more or to place an order, call us today at 404-264-9334, or, if you prefer send us an email to sales@cstgraphics.com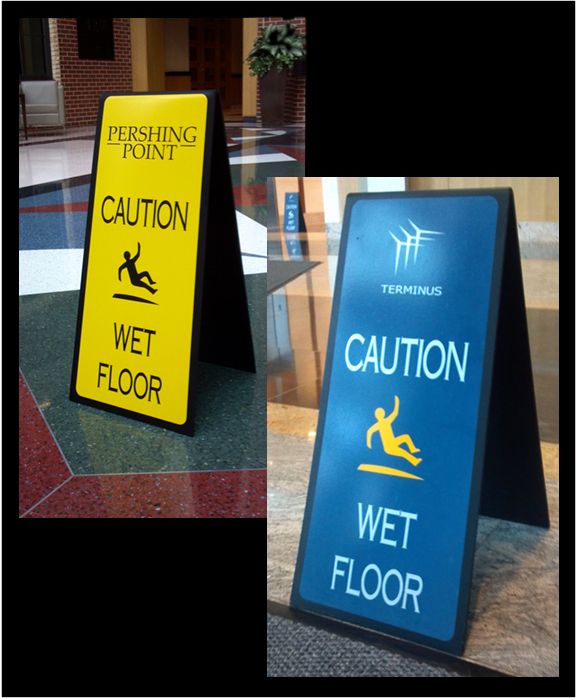 Upscale Custom Wet Floor Signs with Your Unique Colors and Logo
Made from 1/4" Thick Impact Resistant ABS Plastic