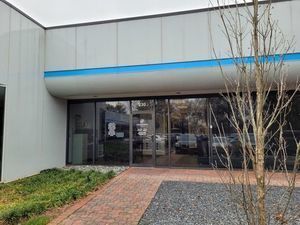 Custom Signs Today - Cobb Corporate Center
Custom Signs Today in Cobb Corporate Center, formerly in Buckhead, has been serving the Atlanta business community since 1988. We are committed to providing the highest quality signs, banners and graphics on your schedule and to your specifications.
Whether you need vivid, full color graphics or simple spot color signs we have the equipment to get the job done! Our HP Scitex FB500 flatbed and Roland VersaEXPRESS™ RF-640 large-format printers produce outstanding full color images - including vivid reds, bright oranges and deep rich blacks - for indoor and outdoor use. For decals, simple banners, or basic spot color signs, our Gerber Edge or Graphtec plotters can get the job done with high quality Avery, Oracal, and 3M vinyls. So, if it's banners, wall or window wraps, vehicle graphics, decals, magnetics, real estate signs, 3D letters, window lettering, full color graphics, or..... a whole lot more, just give us a call! Let us show you what we can do!!
It's extremely important to us that our clients know whom they're doing business with. Once you take the time to find out what we're all about, we're confident you'll like what you see.
"Whether you need a single yard sale sign or 10,000 banners come visit us today and let us fulfill your signage needs."
- Greg Hutcheson, Owner